We're in it for the long run
As an international B2B distributor of motorcycles and scooters, Moteo is a trusted partner to an extensive range of brands. We distribute over 45.000 units per year through 1.800 international sales points.
Moteo has its eyes set on the road ahead, offering an innovative product range and top of the market services.
Scroll
Two wheel
distribution
We distribute powered two-wheelers and genuine parts and accessories.
8 countries
580.000 vehicles sold
85 years of experience
1.800 active dealers
Our extensive network allows us to take two-wheel brands wherever they want to go.
Our Brands
Brand stories
We take pride in our long-lasting partnerships, while continuously expanding our portfolio with innovative new brands. These are some of the brands that trust Moteo with their European distribution:
+20 years partnership
Moteo became SYM's distribution partner in Europe at the turn of the millennium. SYM has since established itself as a first class global manufacturer of scooters.
Passion with an Italian flavour
Moteo has been importing Benelli since 2018. Designed in Italy, Benelli products come with a long legacy and a high mark for quality. Moteo accompanied Benelli to the Swiss, Belgian, Dutch and French markets.
Electric mobility with a sleek design
Super Soco has taken Europe by storm since our partnership started in 2020. And no wonder: all Super Soco scooters are 100% electric and carried out in a sleek design.
+60 years partnership
In a partnership that has been going strong for over 60 years, Moteo distributes this renowned Japanese powersports brand in Europe. Moteo has already distributed over 85.000 Suzuki motorcycles.
Electrify your life
Yadea is the second biggest two-wheeler producer in the world and the latest addition to our brand portfolio. Already a household name in Asia, Yadea now aims to electrify the European market in partnership with Moteo.
+40 years partnership
Peugeot scooters is a leading manufacturer of scooters in Europe, and we are proud to have been part of their story for over 40 years now. During this time Moteo has already distributed more than 100.000 Peugeot scooters.
Timeless style for riders worldwide
FB Mondial, a renowned Italian motorcycle manufacturer, epitomizes excellence in design and quality. Their meticulously crafted bikes seamlessly blend vintage aesthetics with modern engineering, creating two-wheeled masterpieces.



Get real go real
Lambretta, a symbol of legacy and quality, is truly distinctive. With its rich heritage and uncompromising craftsmanship, Lambretta defies convention, seamlessly merging tradition and innovation. Riding a Lambretta isn't just transportation; it's an embodiment of individuality, a celebration of the extraordinary.
For the riders of tomorrow
KL Motorcycles and Scooters, a renowned name in the world of two-wheelers, offers a diverse range of stylish and efficient rides. From sleek scooters ideal for urban commuting to motorcycles built for thrilling adventures, KL caters to riders of all preferences.


The ultimate outboard engine
Suzuki produces quality outboard motors, which we distribute to boat owners in Belgium and Portugal. More than 15.000 engines have already been distributed by Moteo.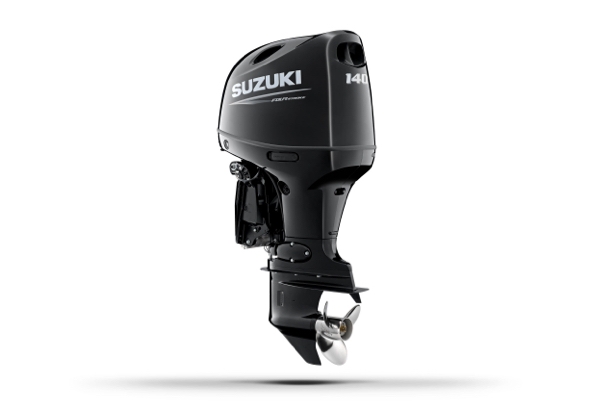 Less congestion on the roads

A lightness in mobility

Less particles in the air

A notable reduction in CO2
Our Mission
At Moteo, we believe that two-wheelers are part of a sustainable future. Through  long term partnerships with customers and suppliers, it is our mission to bring innovative, future-forward scooters and motorcycles to the European market.
Values
Having started out as a family business, our  values  – Entrepreneurship,  Performance  and  Respect – makes  us  think  long  term  and  are  deeply  embedded  in  our  organization.
Philippe Melsens, Project Manager

Many companies list Respect as one of their values, but at Moteo it's truly embedded in the company culture. We respect each other as professionals and as people. Those values inspire me to do my very best to make Moteo grow.
Sustainability
We believe that scooters and motorcycles can offer sustainable and efficient answers to current mobility issues. We're dedicated to playing our part in promoting these solutions.
Bart Pijpops, Stock & Logistics Specialist

Moteo offers a diverse and growing range of electric two-wheelers, but our ambitions don't stop there. We're constantly looking for sustainable distribution partners and other ways of making our supply chain more future-oriented.
Moteo belgium

Satenrozen 8
2550 Kontich

Moteo netherlands

Bonnetstraat 1
6718 XN Ede

Moteo france

Avenue Ampère 10
78052 Montigny

Moteo belgium

Route de la Plaine 45
1580 Avenches

Moteo portugal

R. João Francisco do Casal/Esgueira 3800
264 Aveiro

Moteo germany

August-Euler-Straße 5
50259 Pulheim

Moteo austria

August-Euler-Straße 5
50259 Pulheim

Moteo switserland

Route de la Plaine 45
1580 Avenches

Moteo spain

Travessera de les Corts,
Planta Entresuelo, porta 4.ª 08028 Barcelona
State of the art logistics
Our logistics  center is  located  near  Antwerp, Belgium, conveniently situated  in  the  heart  of  Europe.  Thanks  to  a  professional  purchase  team  and  over  75  suppliers,  Moteo  can  offer  unique  services to its dealer network.
13.000 sqm warehouse
26.000 part references in stock
435.000 outbound order lines per year
24hr delivery
Bart Pijpops, Stock & Logistics Specialist

Moteo's multi-brand EPC (Electronic Parts Catalogue) system allows dealers to check online availability, order directly and track the estimated arrival time. We deliver with a service rate of over 90%, because our logistics center has most orders in stock. Our main focus when it comes to logistics? Short delivery times, agility and operational excellence.
Accessory Development
When a new two-wheeler hits the market, European customers expect accompanying accessories so they can hit the road in comfort and style.
As soon as our brands present a new model, Moteo and its trusted partners start developing genuine accessories, allowing customers to accessorise their new scooter or motorcycle on purchase.
Peter Pas, Graphics coordinator

Like many colleagues at Moteo, I have a passion for two-wheelers, owning multiple scooters and motorcycles. We understand that customers want accessories to give their vehicle a custom look; you want to instantly recognise your scooter when it's parked among other two-wheelers. We make that possible through accessory development.
B2C
Financing
Moteo offers a variety of payment options.
The best financing for your purchase
Leasing
Want to ride but don't want to own? Let's lease!
E-Commerce
Buy your next two-wheeler and accessories online. Moteo delivers them to a trusted dealer or to your doorstep
Road Assistance
We offer road assistance so you can ride carefree.